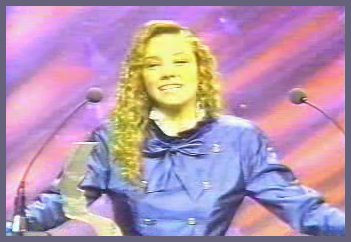 Warning: This File is HUGE!
This file is 15.6MB. Please note the approximate download times below:
DSL/Cable Modem
128K ISDN
56K Modem
1-3 minutes
17 minutes
40 minutes

Note: You need to have a DivX Codec
installed on your computer to view this file.
Download a free copy here.

if you are still unable to open the file, try right-clicking on the download link and selecting "Save target as..."
---
This clip was made from a VHS tape supplied courtesy of
The Academy of Canadian Television & Cinema 2002
.